Perła Porter Bałtycki
Characteristic
Its rich bouquet of aromas will surprise many beer connoisseurs.
What makes it so special?
A very long, months-long ageing period.

A rich bouquet of aromas and a mature taste.

Deep, dark colour and thick, frothy head.

The aroma is dominated by a distinct composition of roasted malts, of which

five types were used: pale ale, dark caramel, aromatic, light caramel,

coloring.

The taste is dominated by a bouquet of aromas, from chocolate to a hint of caramel and coffee.

The sweetness of Perła Porter Bałtycki is broken with the bitterness of two varieties of hops – Lubelskie and Marynka.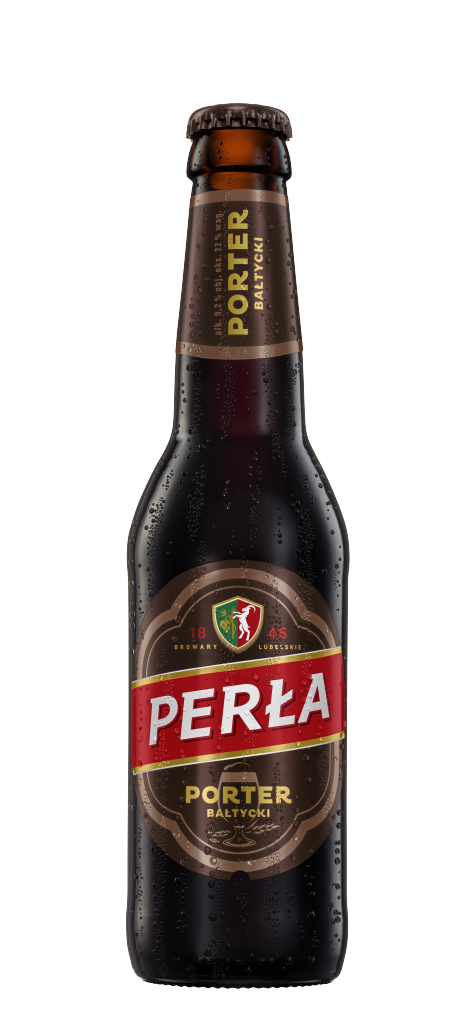 Strong dark beer
Alc. 9,2%
Calorific value: 81 kcal/100 ml
Packaging available

Non-returnable bottle 330 ml