Perła Koźlak
Characteristic
Strong dark beer, the most frequently awarded product of the Lublin brewery.
What makes it so special?
The taste combines hop bitterness with exquisite sweetness of four types of malt:

Pilsner, Munich, colouring and caramel.

Thanks to the ingredients used, the beer is characterised by a deep color and

delicate aromas.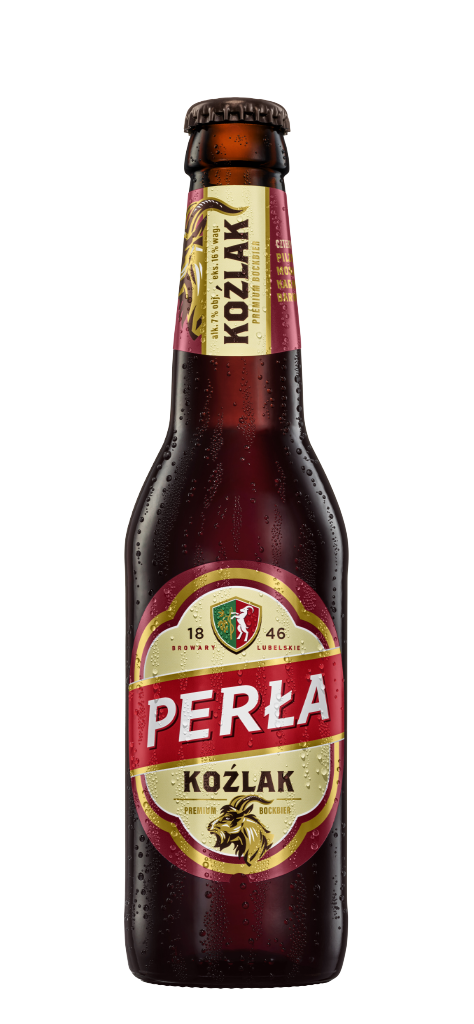 Strong dark beer
Alc. 7,0%
Calorific value: 59 kcal/100 ml
Packaging available

Non-returnable bottle
330 ml