Trybunalskie Miodowe
Characteristic
Beer with intriguing taste and unique aroma.
What makes it so special?
The beer harmoniously combines the bitterness of hops and the subtle sweetness of honey from the APIS Beekeeping Cooperative in Lublin.
It is a perfect composition of a drink that surprises and delights with its uniqueness every time.
Naturally cloudy.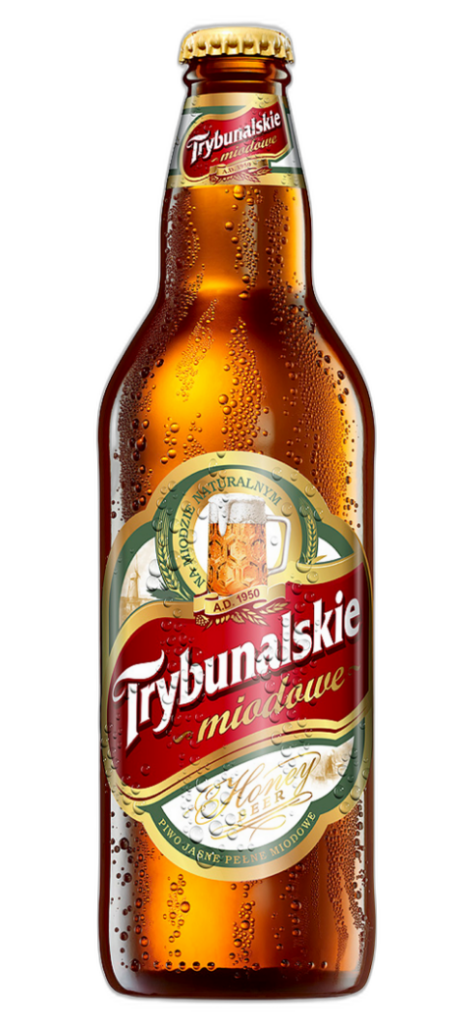 Light honey beer
Alc. 5,4%
Calorific value: 47 kcal/100 ml
Packaging available

Returnable bottle
500 ml