Zwierzyniec Witbier
Characteristic
Witbier is a Belgian top-fermented wheat beer. It also functions under the second name of biere blanche, i.e. white beer. Zwierzyniec Witbier is only available from the tap and in selected restaurants.
What makes it so special?
They are characterized by a distinct cereal character, obtained by using wheat malt in the mashing process.
The aroma is dominated by a citrus aroma and a hint of coriander is noticeable.
The taste has a distinct bitterness, with an aftertaste of orange peel, a peppery accent of coriander and a clear citrus finish.
It quenches thirst very well and perfectly refreshes, which makes it an excellent proposition especially in the summer season.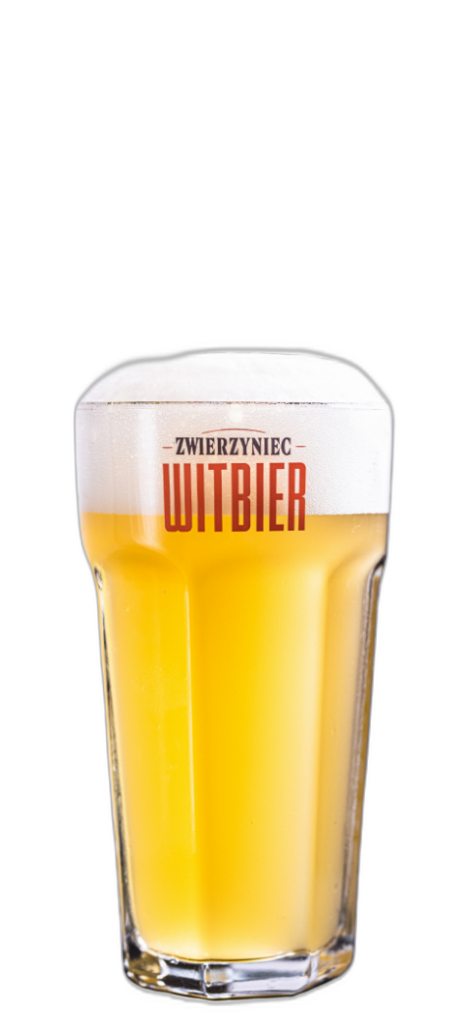 Wheat beer
Alc. 4,8%
Calorific value: 40 kcal/100 ml